Introduction
Welcome to the CCAT website at the University of North Carolina-Chapel Hill, Computer Science Department. On this page you will find summaries of our current research projects and links to their respective home pages. By using the links at the bottom or right of this page, you can visit the other sections of our site, include resources for assistive technology developers, information about the members of our group, and links to enabling technology courses in our department. Following the Home link at any time will return you to this page.
Some visitors may wish to view our website accessibility statement for additional information about navigating this site.
Current projects
Here you'll find a collection of easy-to-read books on a wide variety of topics. Each book is switch accessible and speech enabled. You may download the books as a slide show in PowerPoint, Impress, or Flash format. This project is an experimental prototype demonstrating a simple way to create and share accessible books. It is a result of a collaboration between Center for Literacy and Disability Studies and the department of Computer Science.
Tar Heel Typer is an "alternative pencil" application designed to enable people who cannot write using conventional pencils to write using a variety of input and output methods. Supported input methods include one-switch scanning, two-switch scanning, Braille, and conventional keyboard all with optional word prediction. Supported outputs include finger spelling, custom pictures, text (with options for size and colors), synthesized speech and recorded sounds. The program is written in Flash and can be used from within the browser online or standalone after download.
Hark The Sound is a really simple sound game intended for young kids who are visually impaired. The current version allows teachers to create new multiple choice games with their own questions, answers, sounds, and speech. A new version is in the works that will allow teachers to build other kinds of games with support for spatial speech and sound output and input from a variety of devices (e.g. keyboard, gamepad, dance mat).
The Clique project re-thinks how modern applications with graphical user interfaces (GUIs) are adapted for use in audio. Instead of transforming visuals to audio, Clique presents a conversational audio display based on task models of GUI programs. The user interacts solely with this audio display while Clique takes charge of inspecting and controlling the underlying programs via their GUIs. In effect, the graphical nature of the running programs is hidden from the listening user. We hypothesize that this approach will prove more effective and satisfying for common users and tasks than reading the screen.


Past projects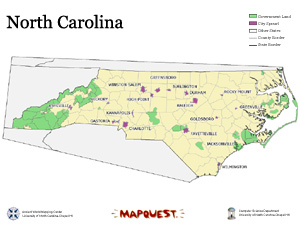 Spatial information is often presented in the form of maps that viewers actively explore to learn about an area. People who cannot see cannot share the benefits of such a visual representation, and have traditionally relied on audio descriptions, tactile maps, guidance from others, and even trial and error when learning the layout of a region. On-going assistive technology research has yielded a number of promising techniques to help people who have visual impairments plan daily walks and get directions, but little has been done to promote the same kind of spatial awareness provided by visual maps. The Blind Audio Tactile Mapping System (BATS) project focuses on the latter area of research by helping people without sight access and explore spatial information.


Audio Enriched Links provide previews of linked web pages to users with visual impairments. Before a user follows a hyperlink, the Audio Enriched Links software presents a spoken summary of the next page including its title, its relation to the current page, statistics about its content, and some highlights from its content. We believe that such a summary may be a useful surrogate for a full web page, and help users with visual impairments decide whether or not to spend time visiting a linked page.
Story Editor
The Story Editor is a web-based application which provides extra reinforcement for middle and high-school students whose reading skills are not up to grade level. It provides an easy-to-use system for teachers to attach additional content to readings and to share the documents they create with other teachers.