EXAMPLE SIMULATIONS
Fountain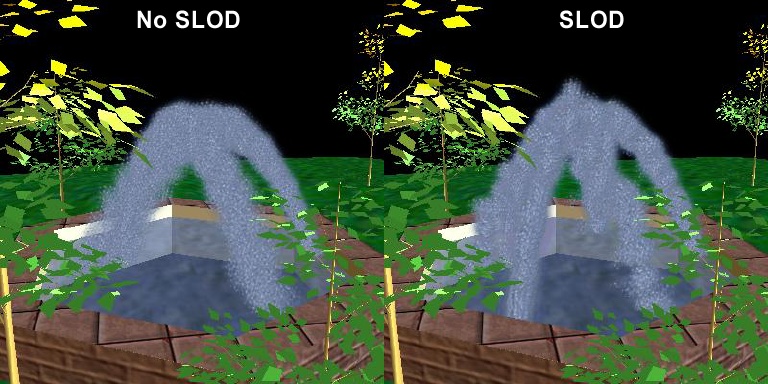 This compares a fountain simulation without SLODs to one with SLODs. The image on the right uses SLODs and is able to maintain a rate of 30 fps while the left image noticably slows down as the number of particles increases.
Changing Region of Interest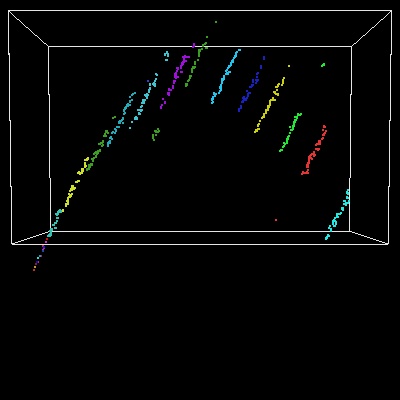 This shows one stream from the above fountain rendered as simple colored dots to help distinguish the individual clusters. The coarser Region of Interest of interest is moved and resized as the simulation runs. Clusters automatically break up and regroup accordingly. The wire cube shows the region of coarser detail.
Close-up of SLOD Change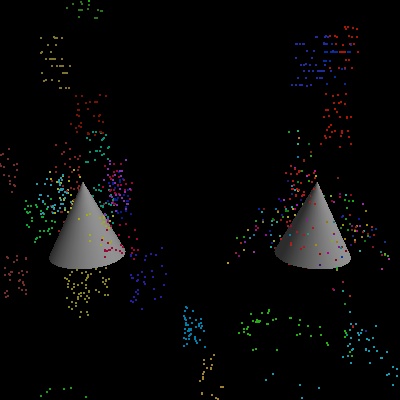 This shows two particle streams colliding with two cones. The left stream and cone are all just one coarse area of simulation. This leads to unnatural looking bounces off of the left cones. The right cone is in a finer Region of Interest. The large clusters are broken into smaller clusters just before bouncing off the right cone giving a more natural reaction. Some particles are then regrouped as the move below the right cone.
Galaxy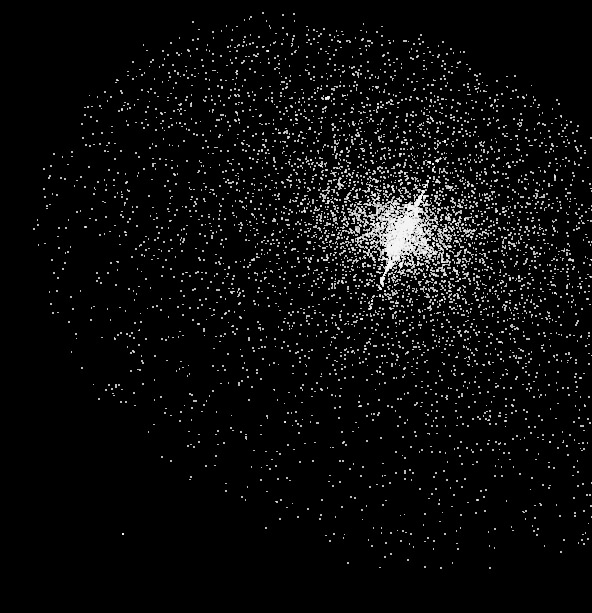 This shows the SLOD algorithm working on a much more computationally intensive n-body simulation. This is a simulated star field of approximately 10,000 stars. Here the speed up due to SLOD is much greater. This video starts at a very high level of detail and gradually relaxes the constraints to increase the frame rate.