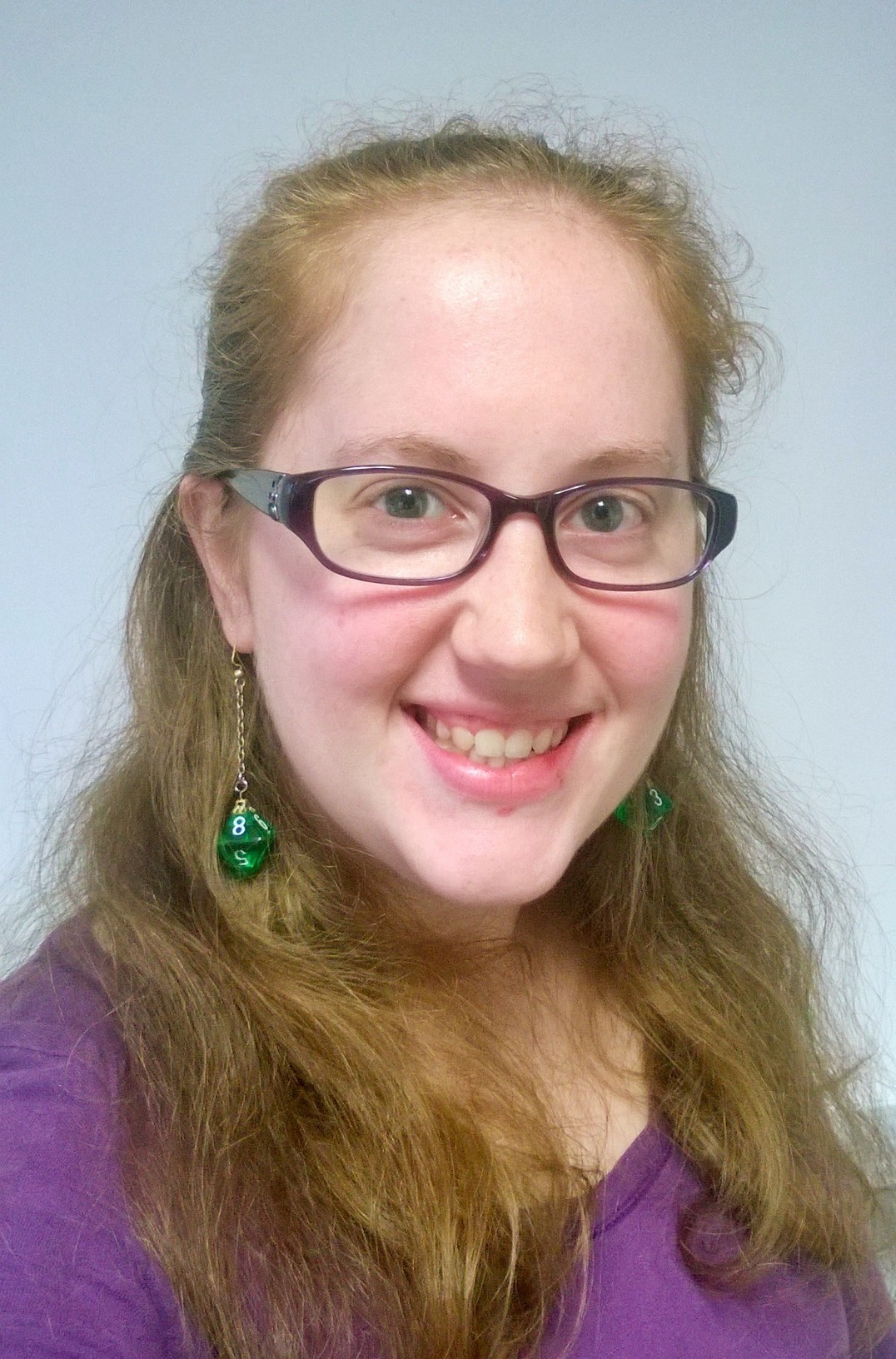 Tanya Amert
About: I am a sixth-year Ph.D. candidate at the University of North Carolina at Chapel Hill. My work is in the area of Real-Time Systems, supervised by Dr. James H. Anderson. My focus is on cyber-physical systems that utilize one or more accelerators (e.g., GPUs) and the factors that affect the schedulability of these systems.
I am on the job market, planning to graduate in spring 2021. I am particularly interested in teaching-focused Assistant Professor positions.
Before coming to UNC, I received a Bachelor of Science and Master of Engineering in Electrical Engineering and Computer Science (course VI-2) from MIT in 2011 and 2012, respectively. I then spent three years at Microsoft as a Software Development Engineer in Office.
Research: My research primarily focuses on Real-Time Systems that utilize one or more accelerators, and the related schedulability and response-time bound challenges. My specific application area is autonomous driving systems.
Journal papers:
C. Nemitz, T. Amert, J. Anderson, "Real-Time Multiprocessor Locks with Nesting: Optimizing the Common Case", Real-Time Systems, special issue of outstanding papers from the 25th International Conference on Real-Time Networks and Systems (RTNS 2017), Volume 55, Issue 2, pages 296-348, April 2019. PDF. Appendix with additional graphs: PDF. Code: compressed tar file.
Conference papers:
Winner: outstanding paper award.

Winner: best paper award.

Winner: best student paper award.
Workshop papers:
T. Amert, "Challenges in Real-Time GPU Management", Proceedings of the 13th Junior Researchers Workshop on Real-Time Computing (JRWRTC), pp. 5-8, November 2019. PDF.
N. Otterness, M. Yang, T. Amert, J. Anderson, and F.D. Smith, "Inferring the Scheduling Policies of an Embedded CUDA GPU", Proceedings of 13th Annual Workshop on Operating Systems Platforms for Embedded Real-Time Applications (OSPERT), pp. 47-52, June 2017. PDF.
Competitions:
F1/10 Autonomous Racing Competition at CPS-IoTWeek in Montreal, Canada, April 2019. UNC team (alphabetically): Tanya Amert, Charlotte Dorn, Manish Goyal, Abolfazal Karimi, and Nathan Otterness, led by Dr. Parasara Sridhar Duggirala.

Winner: 1st place in time trials and head-to-head races.
Other publications:
S. Yang, Z. Pan, T. Amert, K. Wang, L. Yu, T. Berg, M. Lin, "Physics-Inspired Garment Recovery from a Single-View Image", ACM Transaction on Graphics (TOG), Volume 37, Issue 5, pages 1-14, November 2018. Link. arXiv Link. Video.
T. Kortz, "How Knowledge and Context of Radicals Influences a Person's Ability to Learn to Read Chinese Characters", Master of Engineering Thesis advised by Patrick H. Winston, MIT EECS, 2012. DSpace@MIT.
I was a Visiting Instructor in Computer Science at Carleton College for the Winter Term 2020. While at Carleton, I taught two courses:
At UNC, I had the opportunity to teach the undergradate algorithms course for the fall of 2017:
I have also been involved in the following courses at UNC:
While at MIT, I taught in a variety of capacities, including as a graduate Teaching Assistant, an undergraduate Lab Assistant, and a tutor, for a range of classes:
Talks: I participated in a CRA-W Undergraduate Town Hall, where I talked about some of my work on accelerating cloth simulation, and gave advice on applying to graduate school in CS. I was also featured in a CRA-W Profile of Women in Computing.
Outreach: For two years, I volunteered with the UNC Girls Who Code club. In the 2016-2017 academic year, I first served as a teaching assistant, helping the girls design and build a group project that inspired them. Later in the year, I was a facilitator teaching programming concepts using Python and JavaScript. For the 2017-2018 academic year, we grew to three different clubs each week, and I served as a co-coordinator for the UNC GWC clubs.
While I was at Microsoft, I was fortunate enough to have the opportunity to volunteer in local and remote high schools teaching computer science concepts with TEALS. In the fall of 2013, I (remotely) taught Introduction to CS to students in the Lower Yukon School District in western Alaska. In the spring of 2014, I volunteered at a school in Federal Way, Washington, and switched to working with AP CS students in Issaquah, Washington for the 2014-2015 school year.
Service:
I volunteer with various events within the CS department at UNC, including helping with the UNC Science Expo, marshalling at Commencement, and helping coordinate the Graduate Women in CS annual Research Symposium.
For the 2017-2018 academic year, I served as an officer in the Computer Science Student Association (CSSA), the graduate student association in the Computer Science Department.
Reviewer (secondary) for conferences: ECRTS 2019, ECRTS 2018, RTNS 2017.
Honors: In April 2018, I was inducted into the Frank Porter Graham Honor Society, which recognizes outstanding service provided to the University and community by graduate and professional students at UNC-CH, as well as faculty and staff who have contributed to graduate and professional education at UNC.
Contact Info: tamert at cs dot unc dot edu
---
Last Updated: 2020-08-01