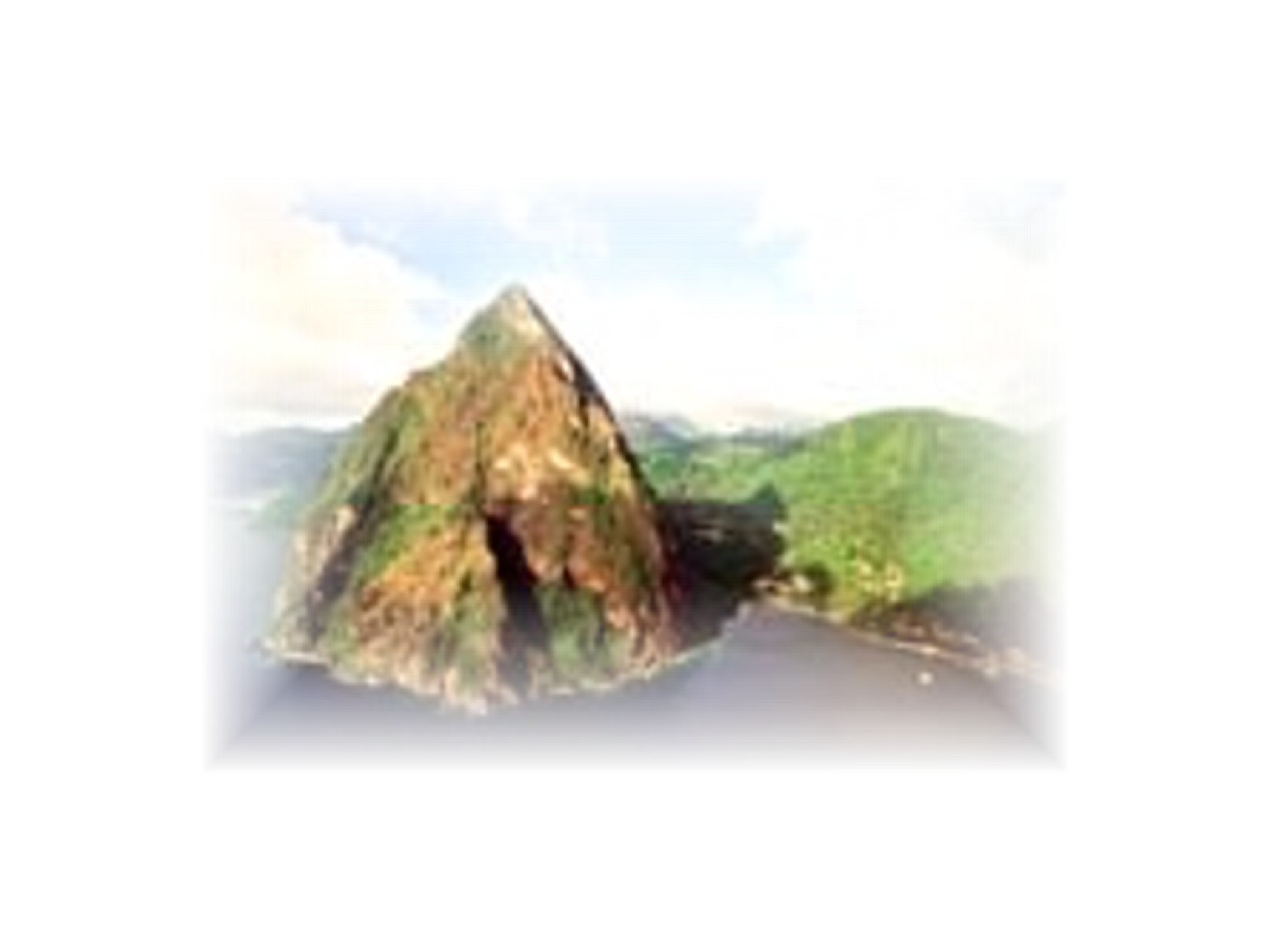 Okay, so many of you don't know where St. Lucia is. Well, lets change that. St.lucia lies between Martinique and St. Vincent, and is actually quite close to South America. If I recall correctly, the latitude is 14 degrees north of the equator and about 60 degrees west. So the next time you come across an ad. for St.Lucia you'll know exactly where in the Caribbean it is! Forget Barbados, the Bahamas, Aruba and the US. Virgin Islands. St.Lucia is the place you wanna be on your next vacation.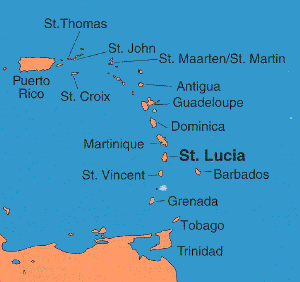 The island is approximately 238 sq. miles, with a population of around 150,000. (And NO, I do not know everyone there :)) As you might be able to tell from the map below, most 'Lucians' live along the coastline, because St.Lucia is one of the most mountainous islands in the Caribbean. The interior is mostly untouched natural beauty with tropical rainforests rivers and waterfalls.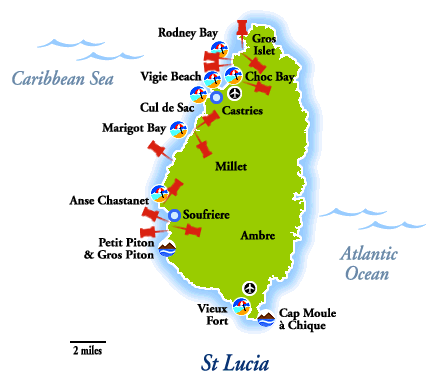 Click on the image above to see the interactive map with some panaromic images from St.Lucia! Definitely check out the pictures of Petit Piton and Gros Piton in Soufriere. Be sure to click on the icons of umbrellas to view the 360 degree shots. Enjoy.