Homesteading in Chatham Co. NC

Yes, this is really where we live
All six of us. 850 sq.ft., but it's home.

On 25 acres of woods and fields, this cabin dates to the mid 19th century. The woodstove in the center of the downstairs room wall, we call that central heat. The cracks between the logs where you can see daylight, we call that AC. The hawks, deer, stars and all those healthy kids ... well, we call that the point, get it?


Come visit... for now, bring your tent, there's plenty of camping space.
After the addition is built, we will have these guest quarters to share.
Building the new house... pictures and notes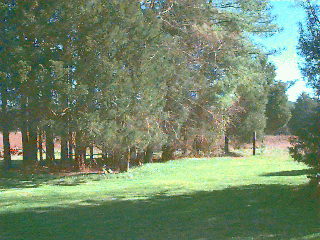 Old road, cabin yard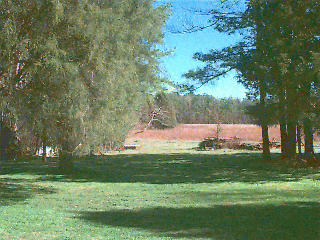 Back field, southeast view