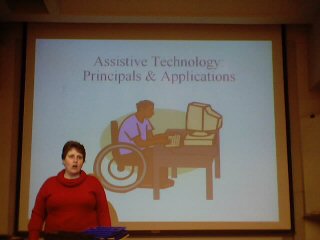 The main objective of NCATP is to alter the environment and/or its demands to meet most individulas needs, in contrast to how we presently modify the individual and/or their needs to fit into the environment.
A few points regarding

NCATP
ergonomics

Many of the people

NCATP

works with are disabled due to repetitive stress injuries (often in the workplace) resulting from unergonomic activites. Thus we should emphasize ergonomics in our own environment(s) and activities, but we should especially ensure that anything we produce (especially for the scope of this course) is ergonomically sound.

Ergonomic Keyboards, particularly the Natural Keyboard go a long way in preserving our joints/hands/typin' parts
We should have multiple input methods/devices that we switch between as we have to work for long periods of time on computers.

NCATP

focuses primarily on Assistive Technology

NCATP

believes in Universal Design (though not necessarily as defined by

NCSU

. The basic idea here being that things should be designed with the greatest possible range of users in mind, instead of just being designed, and then requiring alterations to be accessible.

NCATP

makes use of low tech solutions (pointers built into hats) as well as high tech (see pictures below).
So, from the presentation we should glean that we will never be able to predict all of the difficulties users might face in using our products, but that without some conscious efforts such as having disabled users in mind as well as testing our product with a wide range of users, our products' respective qualities can only improve to an unecessarily low limit.
Also, as far as accessible computer applications,
there is some accessibility built into OSs, and making our programs play nice with these features would likely be not only educational, but also possibly a fun challenge.
applications that can easily receive from many different input methods are nice
something I've never thought of before, double clicking is hard for many people. D-OH!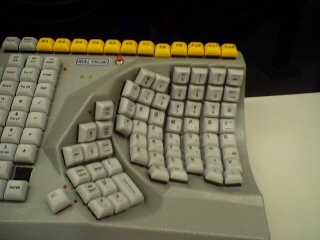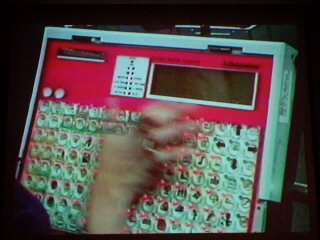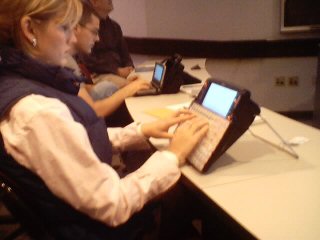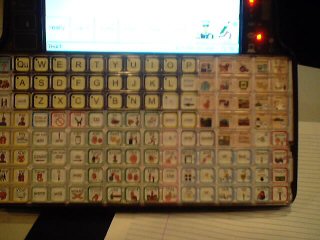 Lynne Deese also recommends that we at least check out restbitz. (Windows only)