"Chayaderie N. and Vijaya K. Guntupalli on Stuttering Improvement"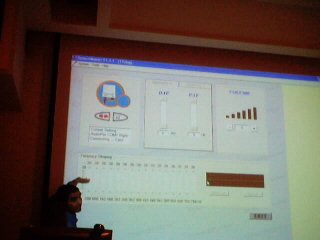 Three ECU representatives came to class to inform us about SpeechEasy (http://www.speecheasy.com) which is a breakthrough device designed to improve stuttering.
We started off class with a video about SpeechEasy. Here are a few main points…
SpeechEasy is helping 2.8 million people in our country with speech problems
Dr. Joe Kalinowski and Dr. Tim Johnson are working to develop and promote this device
A touching testimonial from Mark Babcock, from Marietta, GA, was presented
SpeechEasy is not a cure, but a huge help for persons who stutter
Following the video, Chayaderie gave a great power point presentation: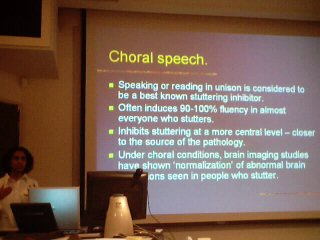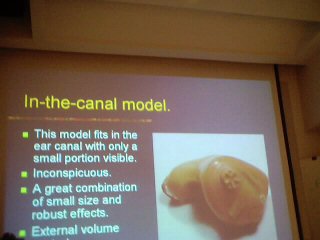 Here is what we learned:
Facts about Stuttering
Stuttering is an involuntary speech disorder
Stuttering has a central origin, in the brain
Stuttering develops between 2 to 6 years in age
A secondary behavior can arise due to stuttering
More males stutter than females
Some people overcome stuttering, giving it a 1% prevalence in our population but a 5% incidence
Treatments developed for stuttering thus far
Treatments began being develpoed in the 1980's
A wide range of therapies including drug therapy, cognitive therapy, psycho-therapy, psychoanalytic therapy and cognitive-behavior therapy are available
Bulky auditory masking devices are availble as well as metronomes
These treatments can be effective but have not entirely proven great success thus far

They do

NOT

produce natureal speech or results that are reliable in the natural world
These treatments take a lot of time to work effectively and for patients to learn how to use them
A 70–80 percent relapse rate occurs!
Choral Speech
This is the best known stuttering inhibitor
It is speaking or reading in unison with others
Stops stuttering at the brain level
However, it is impossible to have choral speech all of the time
The idea of choral speech can be used to help inhibit stuttering!
Ideas for SpeechEasy taken from Choral Speech
Delayed Advanced Feedback (DAF) – delays speech and helps induce frequency without compromising naturalness
Frequency Altered Feedback (FAF)- haring the pitch of your own voice is changed, this frequency is the basis for if we hear our voices as being raised or lowered
After hearing about all of the issues with helping people who stutter, we were introduced to a device that actually works, SpeechEasy. It works 70–85 percent of the time!!!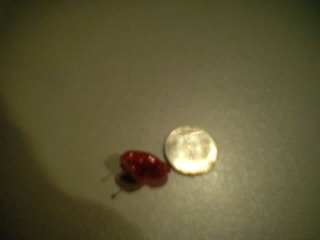 The SpeechEasy
SpeechEasy was developed by Dr. Kalinowski.
It is a device which offers two models, the in-canal model and the completely in-canal model.
It uses

DAF

and

FAF

to help with speech problems.
It produces more stable, automatic, natural sounding speech.
Reading and conversation is impacted immediately.
Through the couse of clients use with SpeechEasy adjustments are made on the device, allowing it to be as effective as possible.
SpeechEasy is great because it allows people who once stuttered to be more confident with phone calls, social gaterings, and many more events.
The long term effects of SpeechEasy can be proven by the many excellent testimonials given by clients.
After one year with SpeechEasy stuttering is significantly reduced and this reduction can be maintained.
Only a small battery is needed for this device.
After learing about the SpeechEasy and the impact it can have on persons who stutter, another video was shown. This final video really allowed us to see a positive improvement with SpeechEasy, especially on a boy who had incredibly obvious facial expressions from his stuttering.
This presentation was a wonderful way of informing our class on the impact of technology. It was wonderful to see such an amazing device that is making a huge impact on society. If you would like more information on SpeechEasy I have several brochures and a video everyone is welcome to.