BraunerNotes
Christina's notes on Diane Brauner's talk.
Diane offered to take us to the kids she works with to try out our projects.
Braille Writers:

heavy
have not been updated since their creation
many kids are not strong enough to use them, and often get held back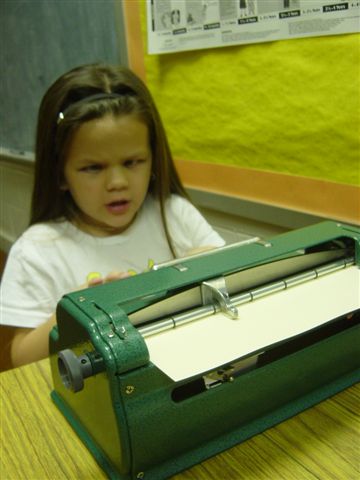 Other-senses myth:

kids have to be taught to pay attention to their other senses
they need to be taught young
GB: Are there other factors that could cause children to neglect developing their other senses naturally? Maybe over-protective parents.
Skills needed for orientation

Everything needs to be named: hallways, rooms, each wall
Landmarks are things that are always there.
Intersections are important, as is identifying them
Directions (left, right…)
Tactile markers

Used to tell the difference btw doors, etc.
When kids are too young to walk on their own, Diane assists them in exploration walks where the child learns to use tactile markers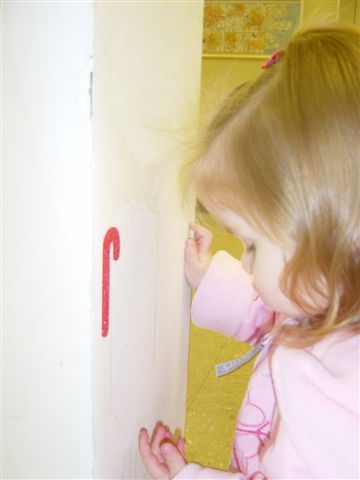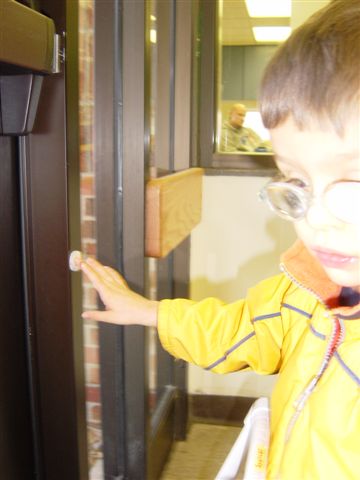 Tactile maps

Adding sounds could help make maps fun and easier to learn.
Walmart map?
iPod attachment to record sounds
The kids are intriqued by noisy sounds
GB: Intellikeys or a touch tablet could tell where it is being touched and a tactile map could be placed on top.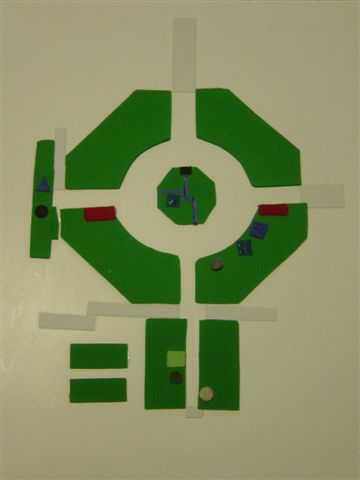 Pictures of some Tactile Cards (same as tactile door markers, just put on 3×3" foam board squares so that the students can move them around to retell routes, learn shapes/textures correspond with the shapes/textures on the maps, etc.)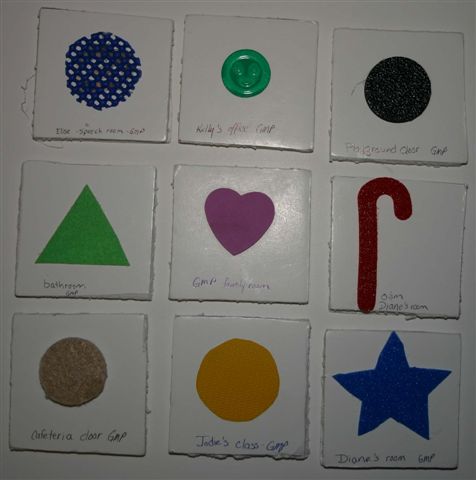 Hark the Sound

Gets kids to sit still
Teaches skills like math, but also important computer skills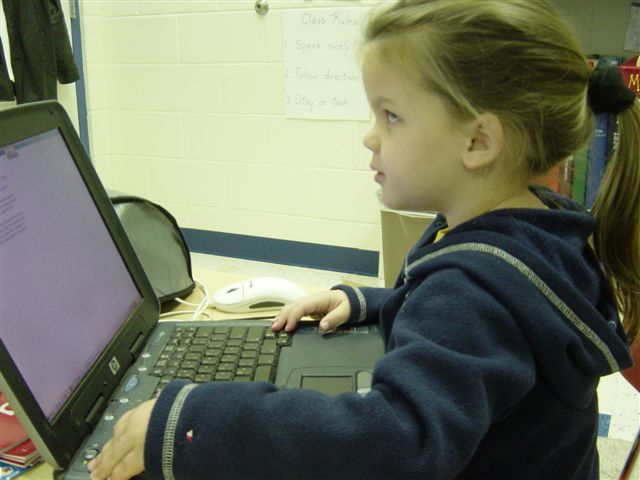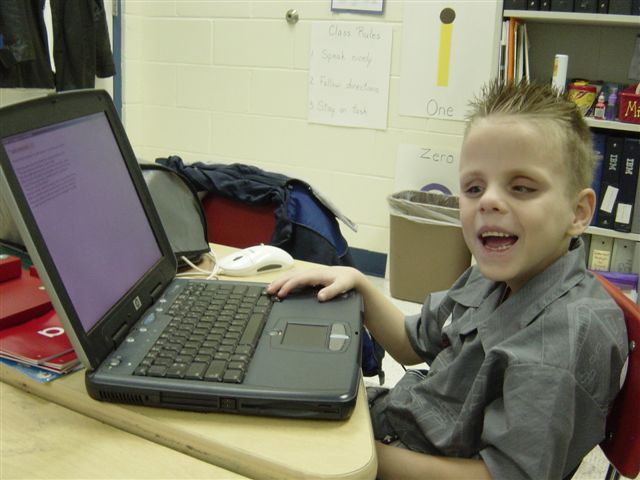 Maze Computer Game

Can be used with tactile maps, as a game or maybe a live maze of sitterson
Currently, does not give enough auditory feedback to know where you are going
Can currently add real maps, but not sounds
Adding stories and different levels to the mazes would be fun.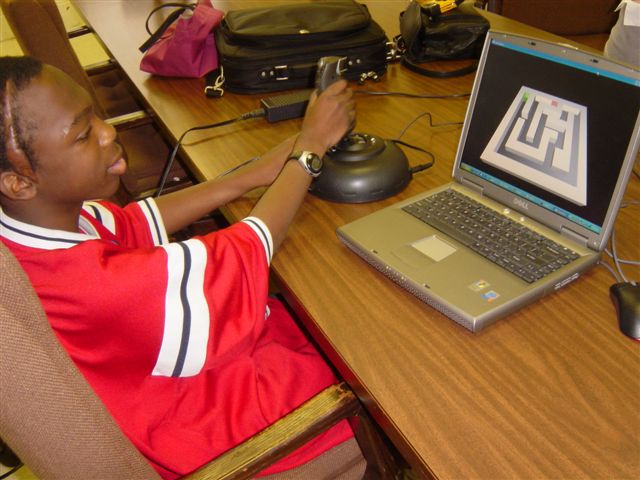 GB Surround sound

record real sounds from different areas
not yet added to any games
Computer curriculum for blind kids

Build up basic skills, familiarity with computers
Braille textbooks

always 1–2 years out of date
no charts/graphs
Braille Twister

helps build strength in wrist for cane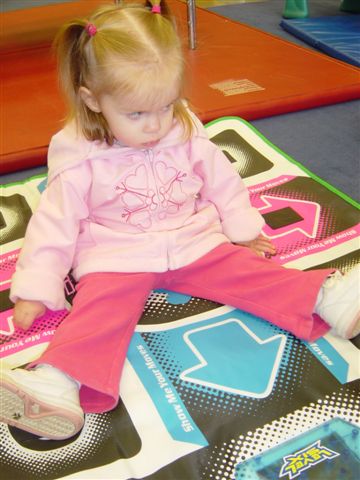 Social Skills

learn not to bump into ppl or say "excuse me"
maybe a game where you have to move around
Other game ideas:

games that build on eachother
incorporate "sparkle" words (ex velvet instead of soft)
Make a story with sounds
typing games

FLASH

Bingo spatial exploration with arrow keys, different sound for each wall
Braille positions, maybe with sound matching
patterns with sound
Resources:

Andrews Elementary is really close
contact GB for transportation