Making High-Speed Networks Faster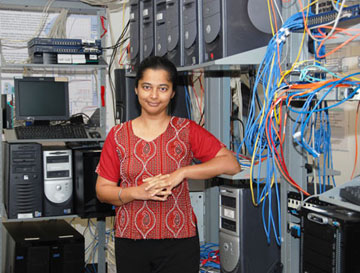 For more than two decades, Internet applications have been relying on the standard transport protocol TCP (Transmission Control Protocol) to make best usage of available network resources. However, even the state-of-the-art TCP variants now fail to scale to high enough network speeds to meet the requirements of the computational science communities. To address this problem, Associate Professor Jasleen Kaur and her research team have decided to do away with the traditional TCP framework of operation and create a novel paradigm that can be scaled to even Terabit-and-higher speeds.
read more...
Diane Pozefsky Named to WITI Hall of Fame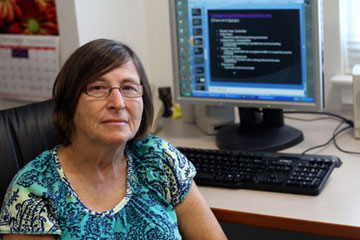 Research Professor and alumna Diane Pozefsky has been named to the Women in Technology International (WITI) Hall of Fame for 2011..
read more...
How You Can Support the Department of Computer Science!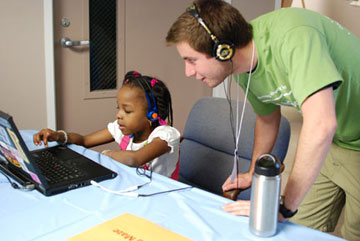 With the continued cuts in state funding, the Department of Computer Science depends on the support of our alumni and friends today more than ever. Some of you may wish to make general gifts to the department without a designation. To those of you who select this option, we say thank you! Others may wish to designate your gift for a particular program. If this describes you, there are a number of ways you can support the department.
read more...
Alumni Fellowship Recipient - Stephen Olivier
Stephen Olivier is the recipient of the 2011-2012 Computer Science Alumni Fellowship. This fellowship is awarded annually to a Ph.D. candidate in his or her final year of study, allowing the student to work full time on dissertation research. Generous contributions by alumni and friends help to make this fellowship possible.
read more...