Updated: 24 April 2012 with new schedule
I've been riding the TTA route 420 from Hillsborough to Chapel Hill (and back) for almost 6 years and I love it. The benefits include saving the environment, saving money on parking (more than $1000/year) and gas (about $1400/year), avoiding the bother of driving, and fellowship with a friendly community of people. The University kindly picks up the tab through the Commuter Alternatives Program. I'm blogging about it in hopes more people will learn about this poorly advertised service.
This is the new schedule beginning 13 February 2012.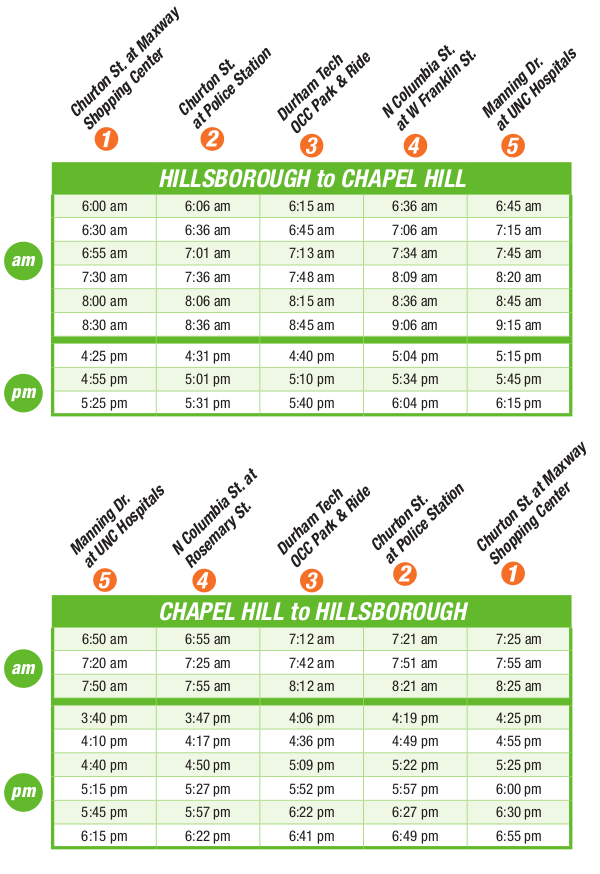 Stops include the Maxway north of Hillsborough, Churton street at the police station, Home Depot, Stanback Middle School, Lockhart's Trading Post, Chapel Hill North near the Harris Teeter, Franklin Street, Fraternity Court, Credit Union, ACC, Hospital, Health Science, and Sitterson.
The fare, if you don't have a pass provided by the university, is $2.00 each way. The elderly or disabled pay half that.
I encourage folks who travel between Hillsborough and Chapel Hill to give this great service a try.