Kurtis and Joni's Honeymoon
Our honeymoon started dark and early Sunday morning after the wedding Saturday night. Jennifer Bishop picked us up around 4:40 AM to get to the airport to fly down to San Juan. We'll leave out the details of the broken plane causing us to miss our connecting flight because we still arrived in time to board our cruise ship, the Carnival Destiny.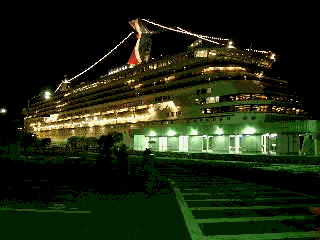 First hop, San Juan, Puerto Rico. We would have had more pictures and touring but our plane came in too late.
Second hop on Monday, St. Thomas, US Virgin Islands. Great liquor prices!
Third hop on Tuesday, St. Lucia, West Indes. Fabulous greenery and scenery!
Wednesday, a day at sea.
Fourth hop on Thursday, Curaçao, Netherlands Antilles. A miniature, tropical Amsterdam.
Fifth hop on Friday, Aruba. Party central with great snorkeling.
Saturday, a birthday at sea on our one-week anniversary.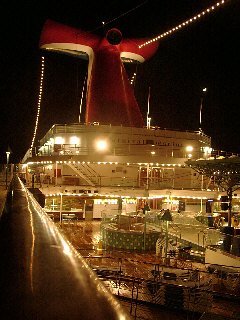 Sunday, cruise complete, return to our starting dock in Puerto Rico.
Sixth hop, Sunday afternoon, Monday, and Tuesday, Key West.
Then, finally home... Whew!!!