Chair's Message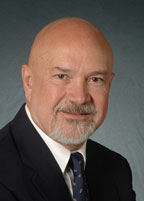 Dear Friends,
The spring semester is quickly drawing to a close here in Chapel Hill, and it has been a busy one. This semester we held our first annual department awards luncheon, where we recognized faculty and staff who have received recent honors. We also presented the first Computer Science Staff Excellence Award which went to and was named for Catherine Perry. The award was created to recognize computer science staff who display excellence in their job, and carries with it a $1,000 award and recognition on a plaque that hangs in the Sitterson lobby. Catherine retired at the end of February after more than 36 years of state service, 35 of which were in our department. You can see pictures from the awards luncheon and Catherine's retirement celebration on pages 6 and 7.
Some of the faculty recognized at this year's luncheon were recently named IEEE Fellows. Congratulations to Jim Anderson, Ming Lin, Dinesh Manocha, Marc Pollefeys and John Poulton. Ming was also named a 2012 ACM Fellow.
We were host to two conferences this academic year - LANMAN 2011 in October and MMSys 2012 in February - bringing a large number of visitors from all over the world to the department. We will be hosting two more conferences in 2012. The Symposium on Computational Geometry will be held in Chapel Hill in June of this year, and the Real-Time Linux Workshop this coming October. Maybe we'll get to see some of you as a result!