Chair's Message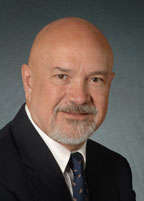 Dear Friends,
Another semester has come and gone here at UNC, and with the end of the semester came the task of saying farewell to another graduating class of students.
We recently received approval to begin offering a Bachelor of Arts degree in Computer Science, and will welcome our first class of B.A. majors this fall. The new B.A. degree will better allow students to combine computer science with other disciplines and is a less math-intensive program than the B.S. degree. Our hope is to continue to successfully grow our undergraduate program through offering a variety of degree options, with the traditional B.S., the new B.A., the CS minor and the B.S.-M.S. combined program.
In December 2010, we wished our colleague John B. Smith a happy retirement with a celebration in his honor. John taught in our department for more than 25 years, and, though we were sad to see him go, we are appreciative of all he gave the department in his time here and we hope he is enjoying his retirement!
Speaking of retirees, Steve Weiss made it back to this year's spring commencement ceremony both to help cut the cake at the reception and to present the 2011 Stephen F. Weiss Award for Outstanding Achievement in Computer Science to undergraduate Stephanie Zolayvar. The Weiss Award provides a $500 scholarship to a deserving rising senior in the department, and was awarded for the first time last year at Steve's retirement party. Donations for the scholarship fund are always welcome, so please consider making a donation in honor of Steve and in support of our undergrads. Be sure to look for other ways you can help support the department in the next edition of our newsletter.
As always, stay in touch and be sure to visit when you are in Chapel Hill!