Anderson Named ACM Fellow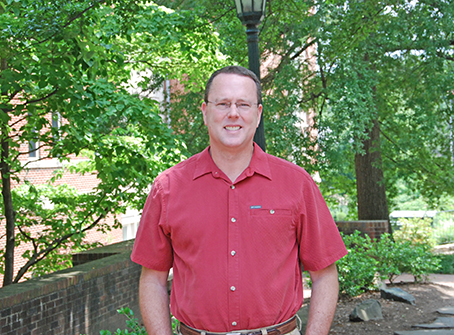 Kenan Professor of Computer Science James H. Anderson was named to the 2013 Fellows of The Association for Computing Machinery (ACM), the world's largest scientific and educational computing society.
Anderson was recognized for his contributions to the implementation and analysis of multiprocessor and multicore real-time systems.
The ACM Fellows Program began in 1993 with the goal of celebrating the exceptional contributions of leading members in the computing field. Those named as ACM fellows have helped to enlighten researchers, developers, practitioners and end users of information technology throughout the world.
The 2013 ACM Fellows, who come from the world's leading universities, corporations and research labs, have achieved advances in computing research and development that are accelerating the digital revolution and impacting every dimension of how we live, work and play worldwide.
In other honors, Anderson is a recipient of the U.S. Army Research Office Young Investigator Award, and in 1996, he was named an Alfred P. Sloan Research Fellow. He won the computer science department's teaching award in 1995, 2002 and 2005. He is also a 2012 Fellow of the Institute of Electrical and Electronics Engineers (IEEE).
ACM will formally recognize the 2013 Fellows at its annual awards banquet on June 21, 2014 in San Francisco.