Chair's Message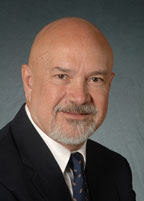 Dear Friends,
It has been a bit longer than usual since you last received the News & Notes. The department looks slightly different than it did then.
We will miss Donna Boggs, Andrea Bunn, Katrina Coble, and Tim Quigg, who retired from the department, as well as Kelli Gaskill and Cory Quammen, who left to pursue opportunities elsewhere. At the same time, we are excited for the new faces: Alex Berg, Tamara Berg, Bridgette Cyr, Chase Debnam, Megan Erlacher, Michael Fern, Jim Mahaney, Latasha Mingo, Kristen Palmer, Brett Piper, Alden Sharpe, Cynthia Sturton, and Jordan Wolf.
Despite some department personnel changes, our students, faculty, and staff continued to earn recognition from their peers. Among other honors, you can read about the IEEE Career Award earned by Henry Fuchs, Academy Awards given to Theodore Kim and Lawrence Kesteloot, and Björn Brandenburg's Distinguished Dissertation Award.
Finally, I would like to remind everyone that we are preparing for our celebrations of the 50th Anniversary of the Department and the 40th Anniversary of MIDAG during the 2014-2015 academic year. In this issue, you will find a letter from Dr. Fred Brooks, a history of the department's early years, and information on some of the ways we will be celebrating our 50th Anniversary.
Remember to stop by the department any time you are nearby. We would love to have you come visit!


Chair of the Department