Baruah Named IEEE Fellow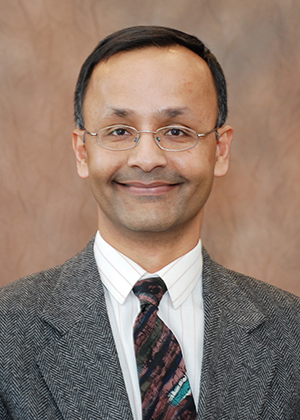 Sanjoy Baruah was recognized by an international institute for his contributions to the design of real-time embedded systems.
Baruah, a professor in the Department of Computer Science, has been named a Fellow of the Institute of Electrical and Electronics Engineers (IEEE). IEEE is the world's largest professional association dedicated to advancing technological innovation and excellence for the benefit of humanity.
Baruah was honored in recognition of his numerous contributions in real-time embedded systems through his research in creating advanced algorithms and models that work with applying scheduling theory to computer systems.
Real-time embedded systems are at the core of virtually all modern technologies to control or monitor physical processes within stringent time constraints. People often encounter these systems every day in their cars and computers without ever realizing these systems exist. For instance, air bag deployment in cars is dependent on real time embedded systems because an airbag must trigger at exactly the right moment to be effective.
Baruah developed multiple types of new abstract algorithms and formal models for the sophisticated, modern devices that needed new techniques for designing and implementing real-time systems.
The distinction of IEEE Fellow is reserved for members whose extraordinary accomplishments in any of the IEEE fields of interest are deemed fitting of this prestigious grade elevation. IEEE Fellow is the highest grade of membership and is recognized by the technical community as a prestigious honor and an important career achievement.